Cindi Bonner Receives National Award for Childhood Cancer Research
Posted: Feb 14, 2019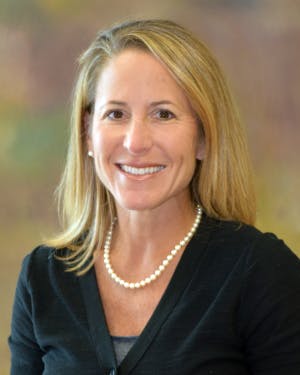 Cindi Bear Bonner of the Sacred Heart Hospital Pensacola advisory council was presented with the Rally for Research Award from the Rally Foundation for Childhood Cancer Research in Atlanta. This award recognizes Bonner's significant impact volunteering as Director of Rally Pensacola.
"Cindi has been a true partner for Sacred Heart and a tireless advocate for the children and families we serve," said Henry Stovall, president and chief executive officer of The Studer Family Children's Hospital at Sacred Heart. "From visiting families during their hospital stays to achieving spectacular fundraising initiatives for childhood cancer research, her leadership knows no bounds. We are blessed to have her on our team."
After watching her neighbor's child battle cancer, Bonner founded Rally Pensacola, which in its first year raised about $140,000 towards childhood cancer research. Since then, Bonner has also established a family-emergency fund, so that half of all money raised by Rally Pensacola stays within the community to support local families with children battling cancer.                                         
In addition to hosting an annual candlelight vigil for childhood cancer patients, Bonner has rallied at the U.S. Capitol, spoken before a congressional summit on childhood cancer and even run a half marathon pushing an IV pole.
Bonner received the Rally for Research Award at the Delta Double Play Benefit Bash gala on Nov. 9 at the Georgia Aquarium in Atlanta. Honorary event chairs for this year's gala were Houston Astros Catcher and 2017 World Series Champion Brian McCann and his wife, Ashley.
"We are so proud to present this award to Cindi. She has made a huge impact in the lives of children and families affected by childhood cancer in Pensacola, and we are honored to have her leading the efforts in and around the community," said Dean Crowe, Rally founder and CEO. "She is an amazing partner in the fight against childhood cancer."